General Information
Ticket information
To visit the archaeological site of Ur, tickets should be purchased directly from the administration office located at the main gate of the site. The option of online ticket will be activated soon. The ticket price is 5,000 IQD.
Opening hours
The opening hours for visitors are from 8:30 am to 2:30 pm Iraq time.
How to get here
The archaeological site of Ur is located to the southern east part of Nasiriyah city. You can reach the site using the below map.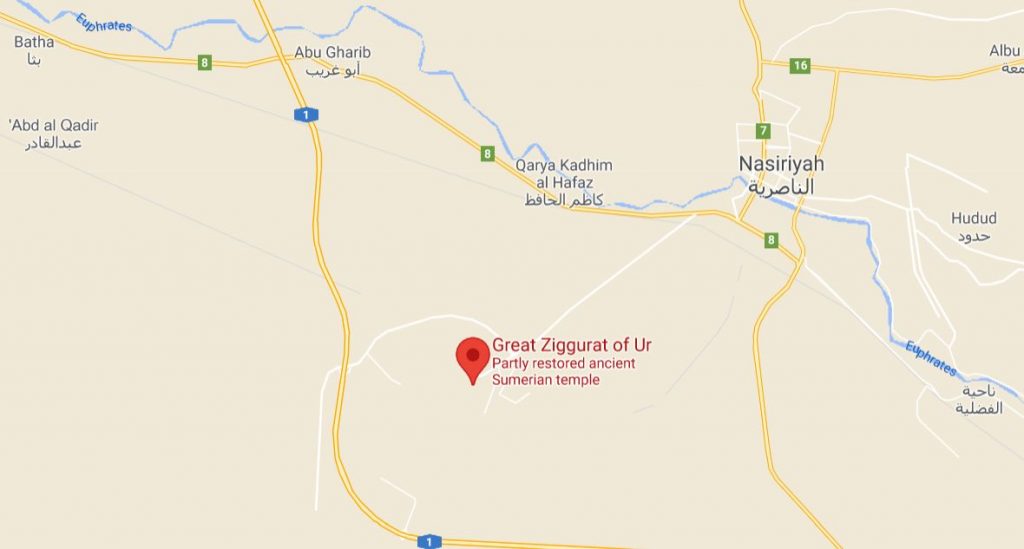 Accessibility
The site is accessible from Baghdad or Basra via Highway 8. From Al Nasiriyah city, a road will turn to the archaeological site. From the car park, a shuttle will be available to bring visitors to the entrance of the visitors' tour walkway.
Facilities
Car parking facilities are available.
Site visit rules
Any visitor should follow the rules indicated by the State Board for Heritage and Antiquities (SBAH) for the archaeological sites as per site panels.